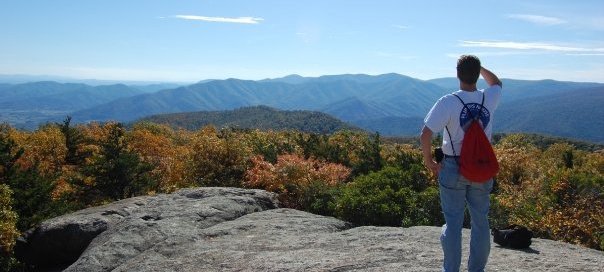 During the 2008 bailout of the financial institutions, Scott Cooper was in branch banking when he heard George W. Bush state, "I have decided to abandon free market principles, in order to save the free market system." Although Cooper's degree was in Political Science and he did a brief internship for Senator Mitch McConnell in 1990, it wasn't until 2008, following the bailouts, that Cooper became engaged in conservative grassroots activism.  Sadly, that was primarily out of anger, and he wishes he would have engaged much earlier.
Cooper spent twenty years in operations management in the travel industry, big-box retailing, and branch banking.  He left banking in 2010 and today is the owner of a regenerative agriculture farm, which specializes in all naturally raised meats.  Cooper is concerned about the fact our country has the least expensive food in the world and the most expensive healthcare.  He believes there is a correlation, and that is the primary reason he and his wife are raising all natural meats.
In 2011, Cooper helped flip his county's Supervisor Board to conservative, and he served on the cabinet of Bryce Reeves for State Senate in Virginia, who defeated a three-decade Democrat incumbent.  Reeves is now running for Lt. Governor of Virginia.
Also in 2011, Cooper served on the steering committee to host an all-day conference in Nashville, Tennessee titled "Shariah vs. The Constitution: A Preserving Freedom Conference."    This issue continues to evolve, and Scott will continue to write about it, but ultimately he believes States will need to address this issue, as the Federal Government is currently too politically correct to defend Western Civilization.  Please click here for specific pieces of State Legislation he supports.
In 2011 and 2012, Cooper served as the State Coordinator for Tea Party Patriots, as well as the Membership Coordinator for The Virginia Tea Party Patriot Federation.  Also in 2012, Cooper was very engaged in the Jamie Radtke for U.S. Senate Campaign in Virginia, a Republican Primary which had 5 candidates vying for the nomination.
In 2014, Cooper served as the Campaign Manager for Richard Cash for U.S. Senate Campaign, challenging Senator Lindsey Graham in the South Carolina Republican Primary.
Since 2013, Scott has served as the Executive Director of High Frontier, an organization working to secure our electric grid from the multiple vulnerabilities which exist.  In 2015, High Frontier partnered with The Center for Security Policy to host multiple National Security Summits in early primary states, addressing four key issues: The Insecurity of Our Electric Grid, The Insecurity of our Immigration System, The Threat of Shariah Law to our Constitution, and The Overall Decline of America's Military.
Scott Cooper and his wife Suzy currently reside in Edgefield County, South Carolina, where Scott served for two years on the county Tax Appeals Board and close to two years on the County Hospital Board.  Cooper writes a weekly column for two local publications, The Edgefield Advertiser and The Aiken Independent.
In January 2017 Cooper will begin serving on the Edgefield County Council.  He won that seat in the 2016 election cycle.