Those who know me, my concern with overall healthcare, its  costs, how overall nutrition impacts those costs, and how much of our food supply is actually unhealthy will likely find this title strange – that there is anything I would appreciate about McDonalds.
But it's true – there is something that I greatly appreciate about McDonalds.
When I was a Branch Manager with Capital One Bank in Central Park, Fredericksburg, VA, our branch had several McDonald's restaurants which had their business accounts with us.  One day, while taking one of my various routes to work, I noticed that one of the restaurants, which was also a client, had been razed since the last time I had seen it.  It was GONE!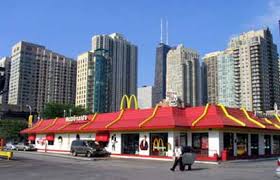 Later that morning, when the restaurant manager came in to do the daily banking, I walked over to ask her if that particular restaurant had burned down, if that was why the site was completely flat and clean now.  "No," she replied, "McDonalds is in the process of razing and rebuilding  hundreds of our restaurants.  That building was ancient. Everything in it was old and needed to be replaced. It was razed last week, and construction for the new restaurant begins next week.  Construction should be completed in "X" weeks." I put X weeks, because I don't remember the exact number, but I was impressed with the aggressive time table to get that store re-opened, operational and once again profitable.
It was at that point, at least once a week I took the route to work, which would enable me to watch the construction progress.  It was phenomenal.  Closing to reopening, with its new building, completely new equipment and a new and improved menu took place in mere weeks.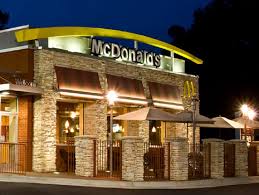 Even though I am relatively health conscious, and rarely enter a McDonalds to eat – I have noticed that not only are they installing new, modern buildings with new equipment all throughout the country – but their menus have changed with the times as well – to accommodate the growing number of folks like me, who are being more health conscious with their diets.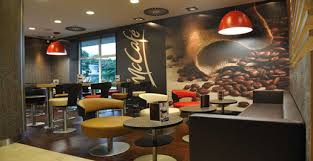 That is proactive, innovative leadership.  Leadership which doesn't lead with the status quo, but sees the writing on the wall and takes the required steps to change with the times.  I appreciate that bold investment in the future which McDonalds is visibly executing – and will likely stop in for a salad, or a breakfast parfait more often, as a result.
This type of innovation inspires – and gives hope.  Perhaps some of the folks who executed this massive transition into the future: on schedule, on budget, with a goal of attaining profitability, would consider running for public office someday – as the status quo we see in government needs some drastic innovation, with such goals.