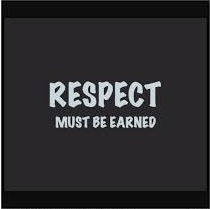 Anyone who has been my friend or has followed me for any length of time knows I have publicly stated my disdain for not only the leadership within both of our political parties, but the way they orchestrate the entire political process.  Therefore they are likely to find this title highly unlikely.
It is true though – I do have a selective respect for our elected leaders in Washington DC.
In the last four years I have helped folks running for elections at the following levels: School Board, County Supervisor, State Senate, United States Senate, and now I have the privilege of serving on the leadership team in my state for one of the Presidential Candidates, Ted Cruz.
When this journey began for me, as a middle aged man, it wasn't because I wanted a career in campaigning or politics – it was only because after being in private industry for two decades, like millions of Americans, my infuriation with the way our national leaders led angered me enough to no longer sit and simply yell at the nightly news, but to actually try and do something to change the leadership of our country.
Having a front row seat in several campaigns, one of the many things I have learned is the personal sacrifice it takes, not only for the candidate and the spouse, but generally for his or her entire family, to seek the privilege to serve a constituency of any size.
When it comes to the elected leadership in Washington, regardless of party, at some point – whether for noble reasons or selfish ones – they and their families chose to enter the arena of public office, which to be successful requires a tremendous amount of time, personal energy and money.  Not to mention, it requires a willingness to undergo scrutiny beyond belief.  It has been said if you want to research your family tree, rather than pay for it or do the research yourself, run for office – your opponents will do all the research for you!  For these reasons – I respect them, even those I philosophically disagree with.
For those who have been in Washington for decades now, they have learned the art of political power: how to acquire, retain and wield it.  With a leadership structure based on seniority rather than gifts and talents for true leadership and statesmanship, as well as a financial and committee reward structure which protects the seniority based leadership, it is a skill which generally is acquired over a long time period.  While the process may disgust us, that willingness and ability to invest the time, which generally requires multiple re-elections, to move up the leadership rank does deserve some respect.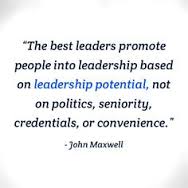 For the millions like me who engaged because we see the financial titanic we are on is about to hit the iceberg, as well as philosophical worldview issues we face – not for the purpose of "wielding power," which under the current system takes decades to acquire, it is somewhere between the fifth and seventh paragraphs above where my respect is lost. Between the sentences where I state they sought "the privilege to serve" and "they learned the art of political power."
While their willingness to enter the arena, and their understanding of how power really works in Washington does deserve respect, and while those who just in the last few years began entering the arena are still learning the power system of Washington, I am convinced that less than 5 % of those who have been in elected office in Washington over a decade should be there any longer.  They simply are too closely connected to the continual extension of debt on our national credit card.
Respect aside, we need a paradigm shift in the way leadership is selected within Washington.  Leadership by seniority has led us to the financial cliff.  It fosters and propagates the status quo – and the status quo is leading us to financial ruin.  Sadly, I am not confident we will be able to fix our existing spending problems under the existing structure. The paradigm shift in leadership selection which is required, likely won't come until after a financial reset.
It is my prayer that hundreds, if not thousands, of Americans are today considering running for office.  We have over 3,000 counties and municipalities in our republic.  Each of these jurisdictions have at least two dozen elected offices.  The phrase "all politics is local" is so true. Many of the problems we face in Washington are also being addressed at local and state levels – and strong leadership at these levels is required if we ever have any hope of seeing a paradigm shift of leadership, as well as a new breed of leaders in Washington.  Will you join me in that prayer – up to and including putting your hat in the ring?
So, despite my selective respect for our elected leaders in Washington – I am praying for the future folks who are mentally, physically and spiritually preparing to earn that same respect.  I pray they will also earn our respect for truly solving the problems our country faces, something I am convenced very few of those currently in Washington will be able to earn.