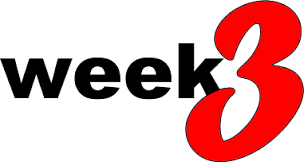 Each week, I will share a little more about myself, while discussing some topic or topics of the day.  I feel that's important because it will help you understand how my views have been shaped.  My writing will include my efforts to "get outside the box," which hasn't led to a change in my principles, but has helped me understand other's viewpoints, and think hard about ways to reconcile the divisions our national leadership like to accentuate.
In last week's edition I mentioned my belief that national leadership in both parties encourage the American people being divided as it enhances their ability to control us.  I believe we've evolved into a one party system in Washington, and both parties are leading us in the same direction, simply at different paces.  Divided, we cannot unite against the corrupt and sometime treasonous activities taking place in the faraway land, Washington, DC.  Thus, the hyphenation of America continues.
Since Ms. Derrick asked me to contribute to the Edgefield Advertiser, I've outlined a calendar for the remainder of the year.  There are forty-three weeks left in 2016!  I believe if you participate in these weekly editorials, you will begin to see recurring themes in my thought process.  I hope these will eventually be placed online, where discussion can take place.  I hope you will join the discussion, as the topics discussed will be broad indeed.
Also last week, I shared that I was in branch banking in the Washington DC market when in 2008 President George W. Bush decided "to abandon free market principles, in order to save the free market system," and how that angered me, causing me to engage in the civic arena at the local and state level.  To put it bluntly, the bailouts pissed me off.  I can't describe in less than 500 words everything I witnessed in the banking world, the correlating real estate bubble, as well as multitude of other issues that caused my blood to boil!
I stayed active until just after the 2012 Presidential election, an election where conservatives were forced to work for a man who really was just "The Lite Version" of the Democratic ticket.
Following that election, combined with a Virginia U.S. Senate Primary defeat in June, which was far more important to me, I needed to take a break from politics.
Over the course of the next year I began something I would encourage everyone who struggles with anger directed toward our civil magistrates to do.  I committed to read one Proverb and five Psalms a day.  I repeated monthly for over 24 months. remaining faithful 65 % of the time!
The process of reading King David and King Solomon's words each day for over two years re-confirmed for me that there is "nothing new under the sun."  It also reconfirmed for me that the majority of our issues are "non-respecter of person" issues, which should unite us, not divide us.  More on that next week.
Have a blessed week!
__________
This was the third week I was published in The Edgefield Advertiser, the longest running continues paper in South Carolina, published March 9, 2016.