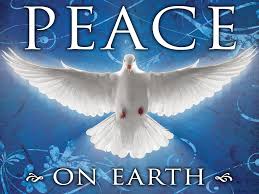 I watched three programs this weekend which I greatly appreciated, because I learned things I didn't know which are worth appreciating. One was Oprah Winfrey's interview with Michelle Obama.  One was the Fox News program Donald Trump: Objectified.  One was Breit Baier's interview with Charles Krauthammer.  Each program highlighted these individuals for an hour.
Both Obama and Trump have raised accomplished children, who grew up with the tremendous pressure of living in the spotlight in a way 99.9 % of other individuals will never have to navigate. The poise and resilience their children demonstrate is indeed impressive and says a tremendous amount about their parents, which is positive.
Krauthammer is a man whose fierce determination as a very young man enabled him to complete Harvard Medical School while lying on his back in a hospital bed following a freak diving accident resulting in a broken neck.  A feat never accomplished by anyone before.  Krauthammer is a man who has worked for individuals at the highest level of political office on both sides of the ideological spectrum.
As a very young man Trump spent five years leading in many, many categories at the New York Military Academy, graduating in 1964 at the top of his class. Interesting.  Perhaps that is where he garnered so much respect for the military.
Obama has a legitimate concern of our food supply and its connection to healthcare, and attempted to speak out about it in a way not previously done.  Personally, I find it interesting her effort didn't convey into the healthcare debate more than it did, and I hope it does in the future.
I could list more about these individuals; however, the main thing solidified for me this weekend is that our systems – media, political and educational systems specifically – foster environments where we don't listen to others very well.  These systems spend more time demeaning and deconstructing people than trying to legitimately listen and understand them.
Also this weekend I thought quite a bit about Christmas 1986, 30 years ago.  That vacation at our family farm 30 years ago was spent reflecting on a year where I had eaten breakfast, lunch and dinner for close to 180 days with students from around the globe.  Literally all my meals at school were eaten at a table of 12 where I was the only American.  For example, the morning of the bombing of Libya on April 15, 1986, following the terrorist attack in Berlin, I was eating breakfast between my two Libyan schoolmates, both of whom had parents in Tripoli, who were unreachable.  I could invest over 500 words on that one breakfast alone! I elaborated on it in April. (linked).
The bottom line for me is we have some serious ideological worldview issues which are struggling for the dominance of our American culture. This struggle ultimately streams into education, media and politics; however we need citizens who can engage in the process thoughtfully, articulately and truthfully without degrading to name calling, which is so prevalent in today's reality based culture.
As we think this week about "Peace on Earth," I pray each of us, on both sides of the political aisle, will contemplate how we might get outside of our own echo-chambers and try to understand the human that is on the other side of our ideological divide.
Merry Christmas and Happy New Year!