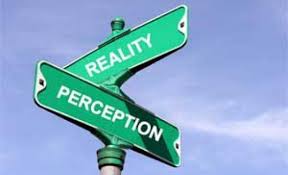 So many folks tell me their perception is my life is centered in politics. The reality is my heart is concerned with culture – and politics is simply downstream of where my heart is.
_________________________________________________
The life of my family has gone through extreme transitions in the last three years.  I am not going to list them here – but suffice it to say that in 2012 we started a journey that was 180 degrees from the path we were on, and drastically different than anything we had planned on in the two decades leading up to our transition. As is the case with all of life, road blocks and speed bumps have been visited along the way. We are grateful for the hardships, challenges, opportunities and the triumphs!
One of the focuses I had when leading a civic organization in Fredericksburg, VA in 2011 and 2012, prior to moving to South Carolina, was to be strategic in that organizations communications.  It was critical to me that we stopped overwhelming our member's e-mail boxes. So we diligently strived to have only one communication via e-mail per week.  We gave folks who found us via social media, or through the forwarding of e-mails an opportunity to subscribe to our communications.  More importantly – we gave people an opportunity to opt out, or stop receiving our communications without having to tell us.  What we found during that time period – is our overall readership drastically increased.  Our readership and influence increased when we began limiting our total communications.
I share those two things with you because since that time period, due to my life and professional experiences I have had the heart to write on a multitude of issues.  I believe the vast majority of these issues impact and interest you and your sphere of influence.  Honestly, the majority of the issues are about business, life and culture, not politics – but as I mentioned starting out – politics is downstream.  It isn't downstream of only culture, but just everything in life.  Furthermore, due to our transition I have not been able to commit the time, or quite honestly with everything going on, have the discipline required to be consistent in writing.  Beginning June 1st of 2015 I am now committing a portion of each week toward this effort.
I would like your permission to once a week share links to my writings and thoughts with you via e-mail – which will always link back to my personal website.  If you would like to receive this weekly summary – please sign up in the upper right hand corner of this page.
What will the topics cover, you may ask?
Through my career I have been engaged in the following industries: Travel, Big Box Retailing, Banking, Technology, Agriculture, Non-Profit Work and Political Campaigns.  My life experiences have taken me all around our great country, Europe, Israel and the former U.S.S.R.  I have lived in communities, and with housemates, which were extremely diverse and communities which were not. I have friends and mentors which are at very high levels of the worldly "success" spectrum as well as friends and mentors who are not, but although they don't outwardly exude worldly "success," they truly are the salt of the earth.
I mention all of that simply because most of the issues we face today are what I call "non-respecter of person" issues.  In other words, they impact everyone – and despite our leadership wanting to put us into boxes based on race, gender, socio-economic status, nationality or faith – we are all part of the same human race.
So, the topics will be varied and on things that impact us all.
I am going to close with something I shared on my Facebook Wall last night:
"I honestly think the years ahead of us are going to be the most challenging, but also the most exhilarating. God placed each of us here for this time, and this place.
Yes – there will be many of us who will see the proper course, who will come up severely lacking in will and resolve. But I believe there are vastly more individuals His Spirit is preparing in ways we cannot comprehend – and in the end, good will be achieved.
Lots of negative things being reported out there.  Chaos and negativity sells – for some reason.  But there are good things happening too.  Bridges being built – people seeking to understand vs. simply being understood – folks getting outside of their boxes and comfort zones – and legitimate love and charity taking place."
I can't wait for the future!
#BringItOn #LetsRoll
Again – if you would like to subscribe to my weekly summaries, please do so in the upper right hand corner of this page.
Blessings,
Scott Cooper