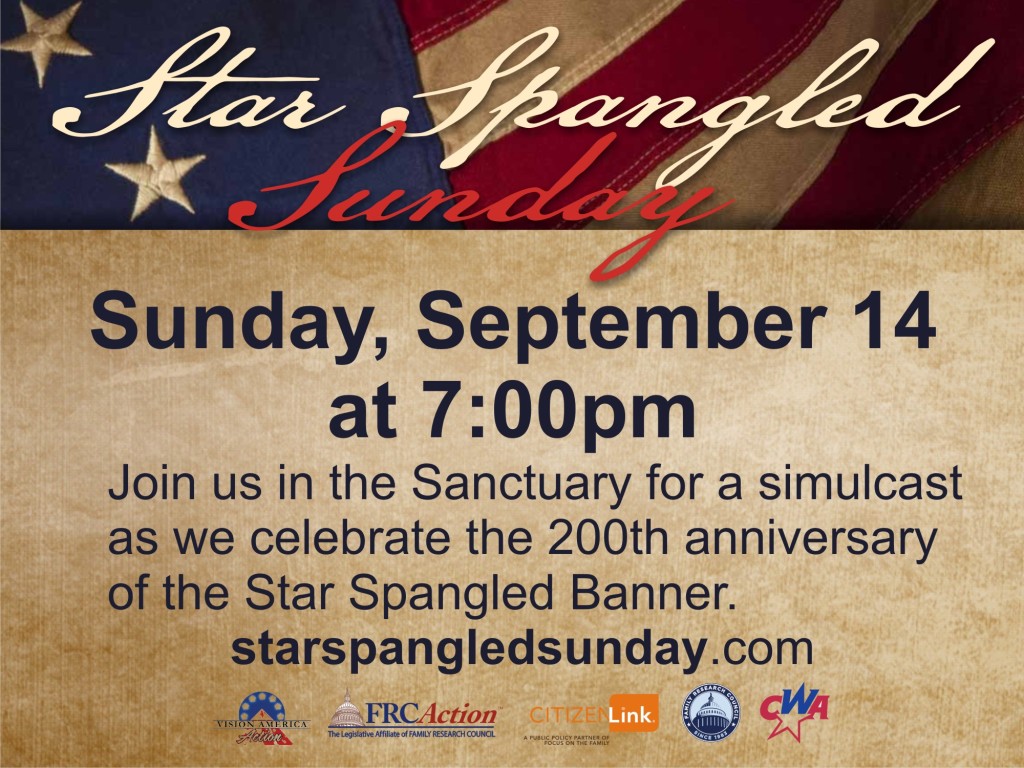 My friends, it is quite possible that you did not know that this week marks the 200th anniversary of the writing of The Star Spangled Banner.  200 years ago, we – The United States – were on the brink of losing our newly formed republic.  It seemed all hope was lost – but that generation of American's rose to the occasion, in spite of the fact Washington DC had been taken over by those who sought the destruction of our republic.
Please take three minutes to watch this trailer –
And consider joining us for a webcast tonight, Sunday September 14th at 7 PM EST for what undoubtedly will be an inspiring evening, recounting our history of Faith, Family and Freedom – and encouraging us to face the challenges in front of us today.  
Please click here for details on why to take part.
Click on "Home Viewing" on the right hand side of THIS PAGE in order to watch at home!
Update 9/16/14 – Well – it's over – and you can watch it in it's entirety here!
Blessings!
Scott Cooper