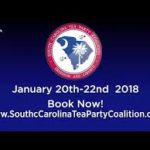 Many reading this don't have grandkids, let alone great-grandkids; therefore, they will wonder what's the point.  The point is Proverbs 13:22: "A good man leaves an inheritance to his children's children."  We can assume the opposite of this Proverb is also true.
Last week (linked), I highlighted this Proverb discussing our Federal Unfunded Liability Debt.  Our collective Unfunded Liabilities are over $ 111 TRILLION.  Stated differently, the individual taxpayer unfunded liability as of Sunday is over $ 922,000.  
One of the challenges we face in our republic is the education of our citizens on public policy issues.  A large percentage are taught via humorous, sometimes vulgar soundbites on shows like Jimmy Kimmel, Rachael Maddow and Dennis Miller.  Other's get biased angry soundbites from sources like George Stephanopoulos, Joe Scarborough and Sean Hannity.  One could also debate the quality being received and the worldview being taught from most of our public educational systems.
The reality is only a very small percentage of American's dig into the actual-facts behind the soundbites.  This year, I want to encourage each of us to do more fact digging vs. mud-slinging.  The reason ultimately returns to the proverb above.  Our ancestors bequeathed to us the most prosperous nation, with the highest quality of living and the largest middle class in the history of the world.  What will we leave to our heirs?
For my friends in South Carolina, if you don't know Joe Dugan, and his team – I would like to introduce you to them.  In my opinion, they have done more to educate South Carolinians on Federal Public Policy issues than any other group I know of.  This weekend, Saturday January 20 – Monday January 22, is the 6th Annual Convention where they have focused on polices / issues such as:
Media Bias

National Security, to include Muslim Brotherhood Infiltration, Antifa Activity, Marxist Activity, Immigration Security Issues, Terrorism, Threats from China and North Korea, and Electric Grid Insecurity.

Deep State Bureaucracy / Shadow Government Activities

Educational Issues

Judicial Activism

Voter Apathy

National / State debt and unfunded liabilities

Much, much more.
I would encourage each of you to check out the list of speakers participating in this weekend's conference by clicking here!
As you can see, it is weighted heavily toward National Security speakers, which is encouraging to me, because I believe "Providing for the Common Defense," as written in the preamble of our Constitution, truly is a non-partisan, non-respecter of person issue.  It should also be the primary function of the Federal Government.
For more details, please review Joe's website by clicking here!  The link to register is at the top right-hand corner of the home page.
In closing, I am aware some will automatically tune out when they see the name Tea Party.  I would strongly urge you to look at the topics being discussed, and come with civility, a notepad, and a willingness to learn.  All speakers will be available for civil discussion during the course of the weekend.
Monday January 22nd will deal specifically with South Carolina Issues.  Each Gubernatorial Candidate has been invited to the Gubernatorial debate.  You can look online to see who is currently participating.
I hope you have a blessed week!